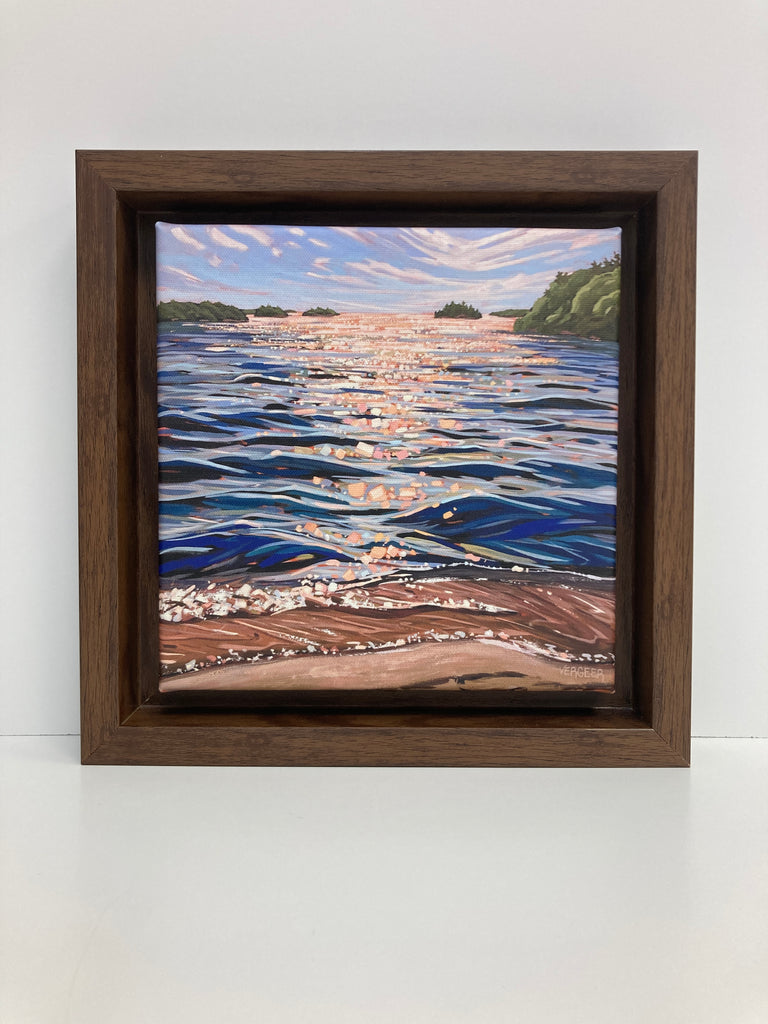 Jessica Vergeer
Near Lighthouse Point at Killbear Park 2 Limited Edition 8x8 Framed Canvas Print
These limited edition 8x8 framed canvas prints are small but pack a mighty punch of colour! Hang them individually, in collage-style groupings or stand them on a shelf to add a small pop of Jessica's art to virtually any room or space.

Limited to just 30 of these canvas prints before a given painting is retired, these 8"x8" canvas prints are framed in a walnut-style brown frame that measures approximately 10.25"x10.25" in total.
Whether you're looking to add an affordable touch of art to your own space or need the perfect host or housewarming gift we think these new limited edition canvas prints will do the trick!