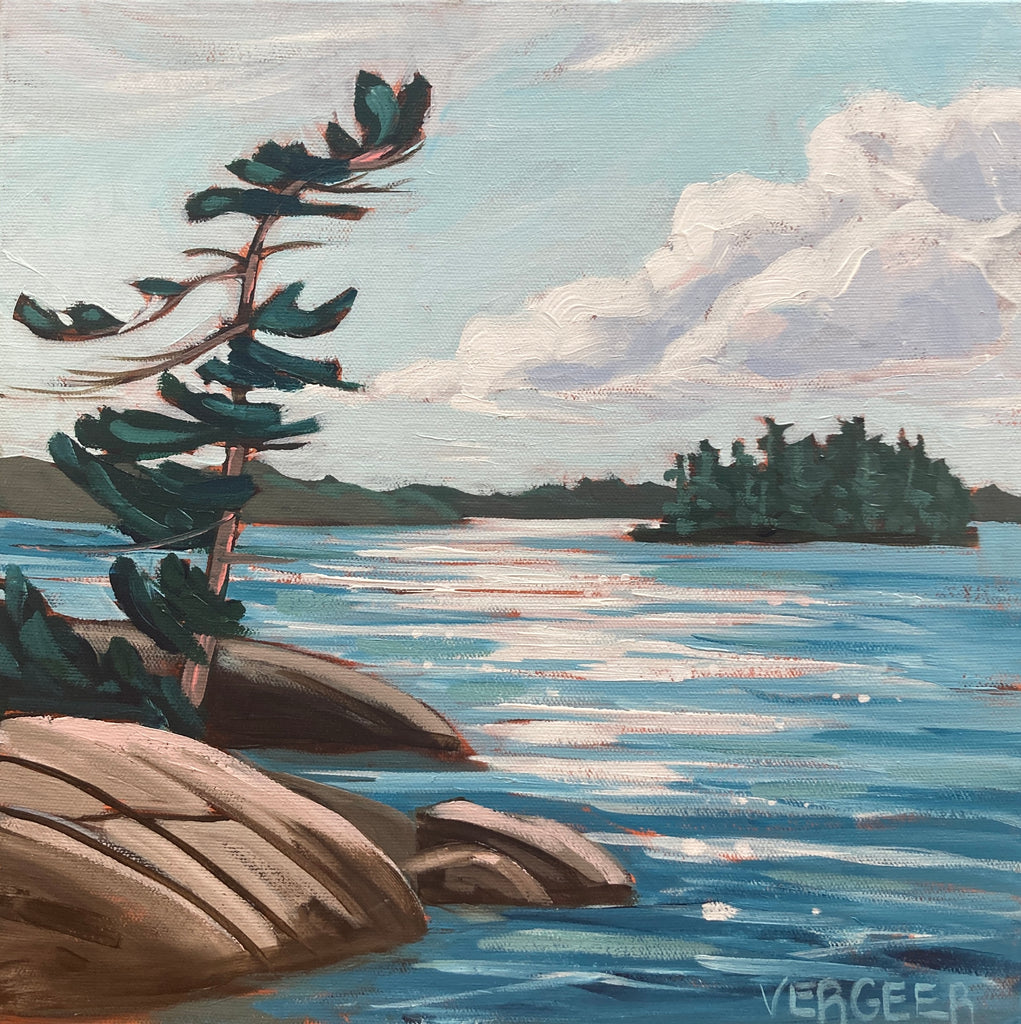 Painting Class led by Jessica Vergeer
Painting with Jessica: Ojibway Island Windswept, Saturday November 18, 9:30am-12pm
Please ensure you review the cancellation policy listed at bottom before registering for this class.
Get ready for a fun fall weekend morning of painting with Parry Sound artist Jessica Vergeer! This class is being held at the Bobby Orr Community Centre on Saturday November 18th from 9:30am to 12pm. Registration is limited, so get some friends together and come as a group or don't hesitate to come out on your own! This is a fun and supportive environment with a focus on art and creativity, first and foremost.

New to painting? Not a problem! This class is perfect for everyone, with Jessica leading you step-by-step through the process of painting a version of this Ojibway Island Windswept scene in acrylic on canvas, from start to finish. All painting supplies are provided and you will leave this class with your finished 12x12 painting!

On the day of the class please arrive at the Bobby Orr Community Centre at least 15 minutes early and head upstairs to the Hart Trophy Room to check in. This room is accessible via elevator if required. Please note that this facility can be very busy on weekends, so please give yourself sufficient time to find parking and make your way to the class. We plan to start the class at 9:30am sharp. Please bring your own beverages or snacks if required.

Jessica's painting classes are geared to an adult audience; registered minors 12 and older are welcome as long as they are also accompanied by a registered adult parent/guardian and can keep pace with the rest of the class.
Cancellation Policy: Please note that all registrations for this class are final. No cancellation refunds or credit will be issued under ANY circumstances unless the event is canceled by the organizers. If you cannot attend the class for any reason you are welcome to send us details of who will attend in your place.